Sam Bush is one of the really creative mandolin players with a big sound. He was a cofounder of the famous group New Grass Revival which existed between 1971 and 1989. This band brought Rock elements to Bluegrass and has influenced many young players until today.
Wikipedia (engl.) about Sam Bush
CD-Tip Glamour & Grits
(Sugar Hill Records, 1996)
This CD Glamour & Grits belonges to my favorite CDs by Sam Bush. He plays great songs like the County ballad The Ballad of Spider John or the Irish mandolin solo Brilliancy.
Another of my favorite tunes is Watson Allman in which Sam Bush plays the mandolin with a bottleneck like a Hawaiian Steel Guitar - a crazy sound that you should have heard.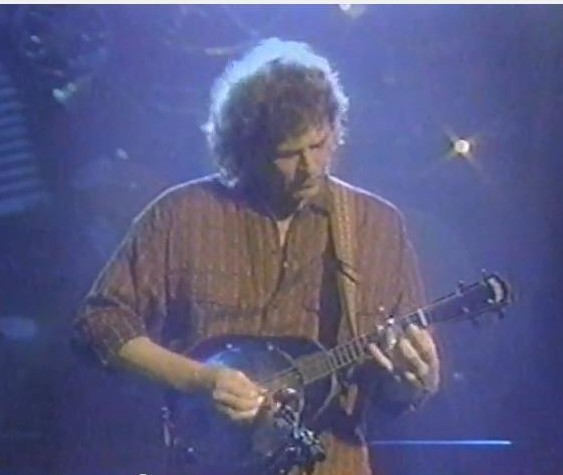 The CD includes also a version of the famous Reggae song by Bob Marley Is This Love.