Andy Statman plays the mandolin and the clarinet as well. He played with David Grisman and has developed his very special style based on Klezmer music, jazz, blues and bluegrass
Some years agio I have found a great piece titled Sentimental Waltz became one of my favorite tunes. Andy's Flatbush Waltz is also very popular, several version of the Flatbush Waltz can be found in my playlist below.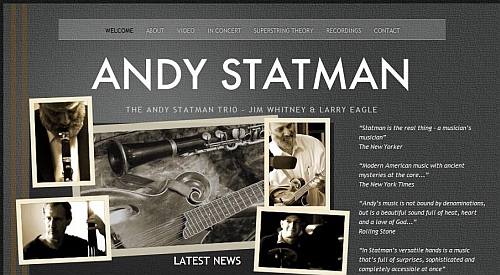 A great fast tune is Andy's Ride which I have learned from the Canadian group Kletztorim. I have a special playlist for this composition below.
Andy's compositions have also been played by the great violinist Itzhak Perlman.
Andy does regularly publish videos in his youtube channel DerechAmuno