Picks'ibition
The Museum of MandoIsland
Picks'ibition - My Mandolin related Exhibition of Postcards, Art etc.
Art, vintage postcards, my cross stitching works, flash animations, foto mosaics, and more
- enjoy your visit in MandoIslands Picks'ibition

Bitte teilen sie diese Seite:

Art? - Generative Art!!
New Page: My Processing Sketches (work in progress)

I have worked with the processing programming language during the last weeks and I have already made some nice things. You can find more about this on page dies+das/generativeart

I have made one example where a foto of a Calace mandolin is modified in the style of Andy Warhol, this can be found in my profile: Openprocessing Profil

Another example is this - a picture of the Gibson F5 mandolin that I played some years ago. Click on the image to start the interactive processing sketch in a new window. There you can modify the distribution of the colors with the mouse. Click to fix an image (then yopu can make a screenshot), click again to continue changing the colors. Restart to generate new colors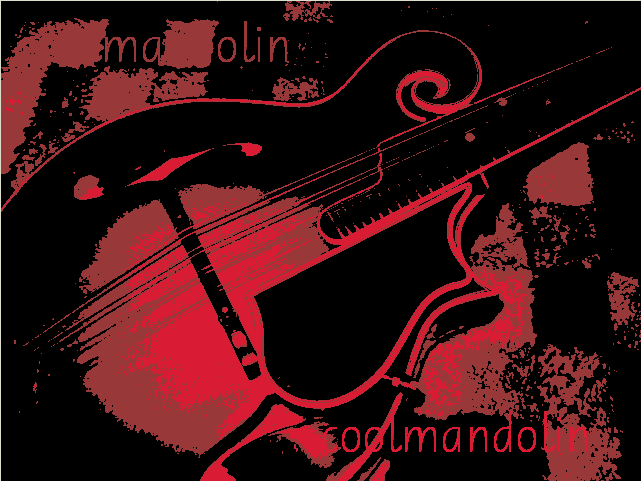 You can find more examples below.

Violoncello (using a free picture from wikipedia)





The Shape
The Scroll
The Strings
The Frets
The Wood
The Color
The Sound
The Music
always
mandolin!!
Cross-Stitch
In 2004 I have completed a

cross-stich picture with mandolin, violoncello and violin

. How do you like it? You find the pictures on the following page: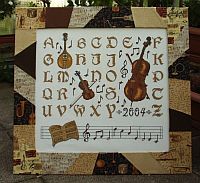 Foto Mosaic
I have created some foto-mosaics, one of those is based on a picture of a mandolin by Hervé Coufleua from his homepage. If you click on the picture you can view the picture and you can zoom in and out to see how the big picture is composed of many small pictures from my collection of pictures of mandolins and other stuff.
In my weblog of September 2005 I have links to the source for the freeware to cretae this kind of foto mosaics and the zoomified version.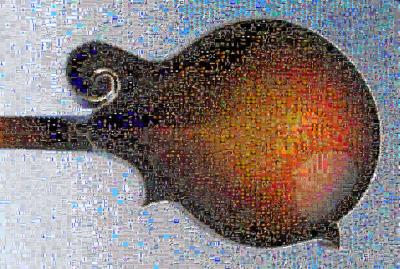 Remeber Alison Stephens (1 March 1970 – 10 October 2010)

Picks that I use and that I can recommend
I have collected some useful information about picks on a special page which you can open by clicking one of the following pictures.
Some picks I used years ago: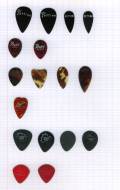 Picks I used during the last years: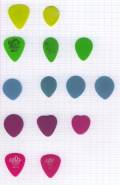 Picks that I am currently using, those can be found in my pocket or in my purse: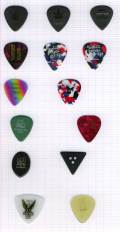 Play a game!
Discover the secret in the following flash animated picture! (based on a nice postcard that had been printed in Mandolin World News)



Match Pick
Move over the picture to look inside the package!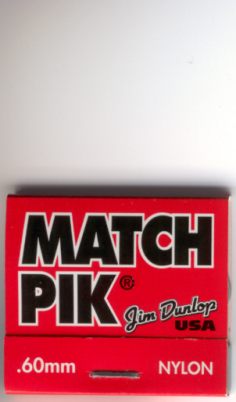 A view of my collection of picks. I am collecting all kin d of picks, and every now and then I order a new bunch of interesting picks. Most of them are in some boxes, but some of them are used for playing!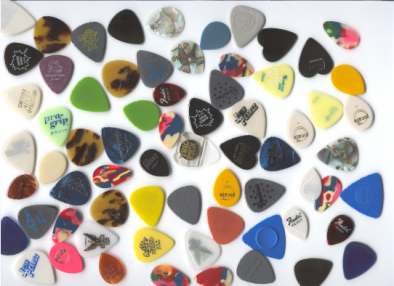 A good source for all kind of picks is the German online shop Tonetoys which is specialized for all kind of picks, strings and other stuff for guitar and mandolin players. You can find pictures and descriptions of all picks.


If you need many picks, you can buy it "by the pound" at www.picksbythepound.com
This is an old pick from my collection mad by the German compyny Herdim from a special material. It has a special form (similar to the picks used by Ranieri) - but I cut it in two parts long time ago.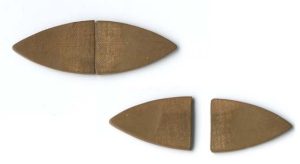 An interesting story about the big effort to produce picks made from ebonite - another very special material that is no more available today - can be found in GC Pick Production History by Steve Ball.

I have bought some original ebonite picks from Tonetoys, and I got another one with an old mandolin that I bought from ebay.
Dancing picks - I had some fun with making this animation of my picks - hope you enjoy it too!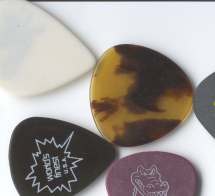 MandoIsland Radio!
Another animation showing a toy radio that plays my piece "Fliegende Bälle" (Flying balls). To start the radio click on the following radio icon:










If this page is displayed without the left navigation frame please click here
to go to the MandoIsland homepage: